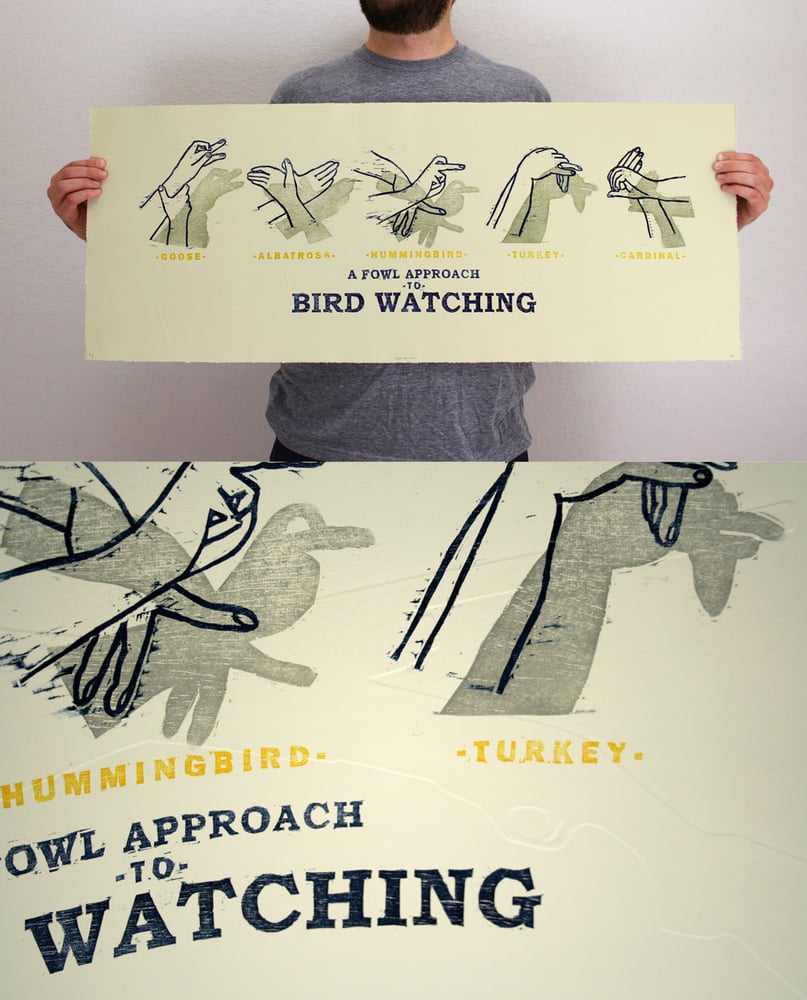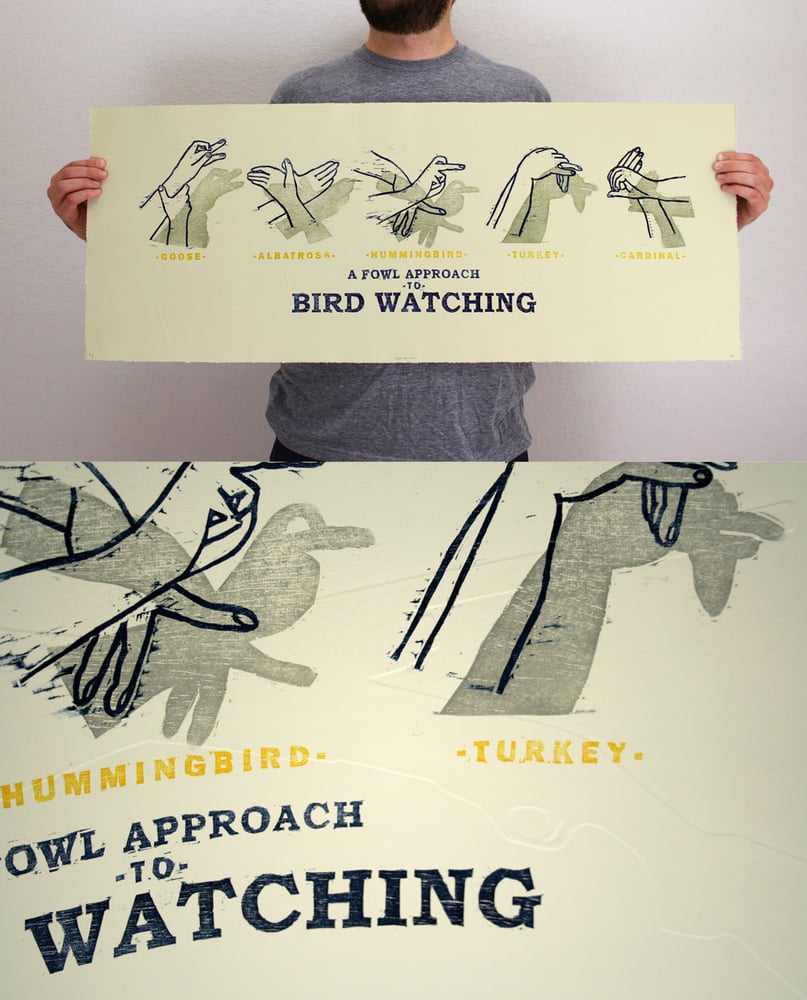 A Fowl Approach to Bird Watching
$75.00
Hand created 3-color woodcut print with 1 embossment. The play on words helps the humor aspect of the print along with the embossed element you need to hold in your hands to appreciate. All elements including the typography was hand carved. A detail of the print is shown below the full scale version.
Paper Size — 39.5" x 15.375"
Featured — Design Work Life, For Print Only, 2009 Telfair Art Fair Juried Exhibition, 2009 Savannah Secession Catalog and Exhibition
Only 4 left of the original 9-run series.
To see more views, please visit this project on my website.